Cold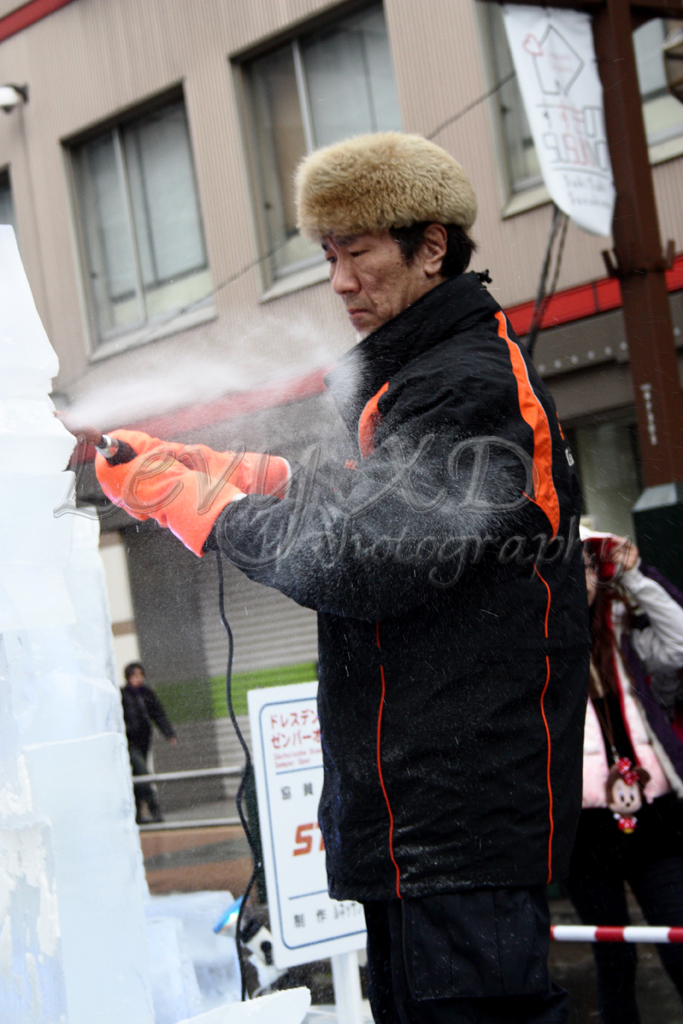 The tempurature has dropped and it's now below 0C the entire day. Really awesome. Didn't blog yesterday because I was too tired. We went round Sapporo the entire day looking at all the snow and ice sculptures at two locations. There are really big ones like 2-3 stories high, and normal sized ones around man height. At night, there projectors that have been lined up nicely to project patterns and colours as a show (with music). It's really just all out! I can't say how much I love just walking around looking at these sculptures. The snow was really bad though, very heavy at one point, which made taking pictures horribly difficult.
I'm really proud of my photog equipment since it managed to plunge to 0C and still function without a hitch. I tried to take special care not to let water in, but as snow was blowing back and forth, and it was really cold, inevitably, the camera did get snowed on. But that thing just carried on taking. Amazing. The same couldn't be said with the Meike triggers though. They refused to function even while at 1C. Lots of problems, sadly.
Food has been good too. There's probably no such thing as bad food here. Both our breakfasts yesterday and today were from convenient stores. At ~120yen per onigiri, you actually get filled, and it's really nice, especially after they warm it up for you at the counter. We could do this the entire trip. Yes! More money for merchandise!
Now we're gonna see the Otaru light path! and I'm blogging from a train haha...